Cake Smash Photoshoot – $400   
A cake smash photoshoot is offered ONLY to babies who are turning 1. We sit your child down in the studio with a cake, and take photos as they eat and destroy the cake. Most babies this age have never had the taste of cake before, so it makes for some great photos of their actions and funny facial expressions.
I supply the cake, decorations and  a nappy cover/hat set to wear on the day of the photoshoot, so you don't need to worry about anything. I usually take these photos when your child is 10 months old. That way if you would like to use the images for their 1st birthday party invitations, they will be ready in time.
I have a range of different colour themes for you to choose from. You can find these a bit further down this page. If you wish to order a custom set, you will need to contact Tammie at Maid by Hand:  info@maidbyhand.com.au
$100 needs to be paid before the photoshoot to secure your booking. This deposit is non refundable.
Includes:
- Cake
- Use of the hat and nappy cover set (colour theme of your choice)
- 20 x 20inch Framed montage (white frame)
- All final images on cd
- Party invite on cd for you to print as you wish (can be substituted for thank you cards instead)
Thank you card poems:
Thankyou for coming, holding me dear,
Although you have known me little more than a year.
The party's over, I hope you had fun.
Thanks for my gifts, I'm officially ONE!
The cake had one candle,
there was lots of food and fun,
thank-you for helping us celebrate
as (child's name) turned one!
The party's over…. I'm officially ONE!
Thanks for coming, I hope you had fun!
Here are some pictures from me to you.
See you next year when I turn 2!
A heartfelt thank you is sent your way
for thinking of me on my first birthday!
The party is over,
I'm officially ONE!
Thank you for coming-
I hope you had fun!
The party was great
Your gift was the best!
Great family and friends,
I really am blessed!
Cake Smash Sets to choose from: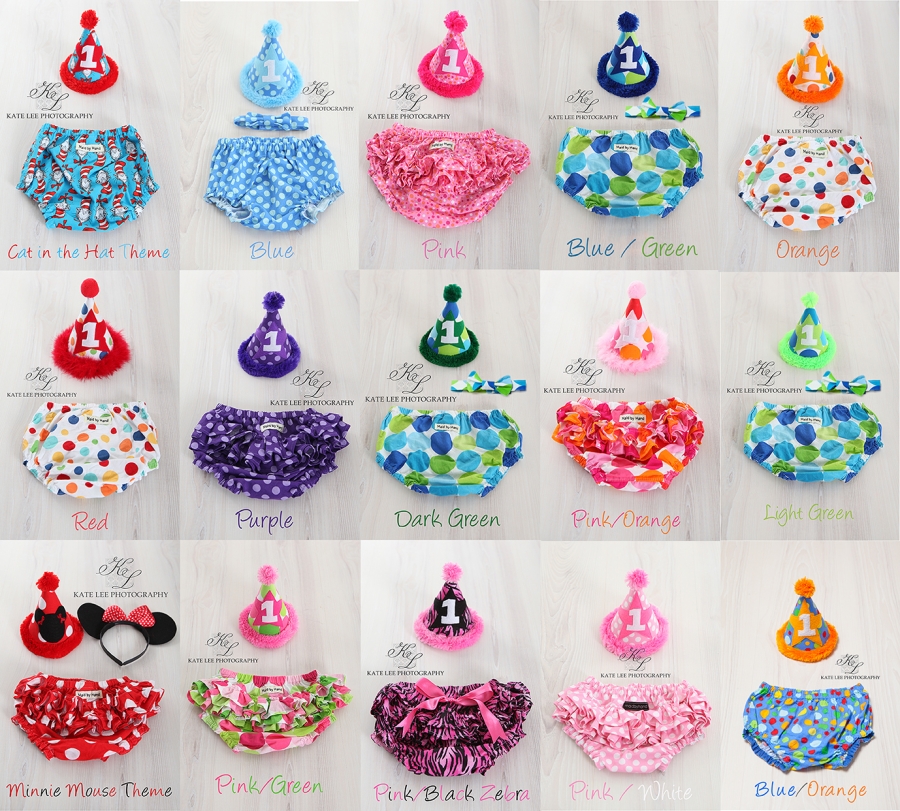 Invitation Sample: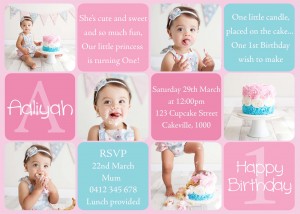 Thank You Card Sample: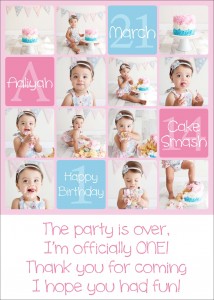 12 Image Montage Sample:


8 Image Montage Sample: